STDM Version 1.5 Released
The Global Land Tool Network (GLTN) is pleased to announce the latest major release of the Social Tenure Domain Model (STDM): version 1.5.
This release includes a variety of improvements and fixes based on the implementation of version 1.4 by GLTN Partners as well as feedback received from the various STDM learning events.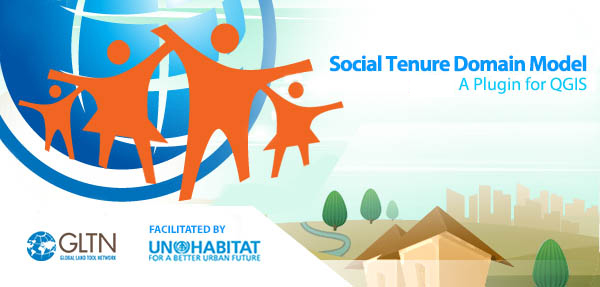 STDM 1.5 is a full release which includes enhanced functionality and extensive stability improvements. The changes include the ability to save configuration as draft; copying an existing data profile; additional customization options pertaining to social tenure relationship; simpler importation of lookup values; direct switching of data profiles; identity tool for accessing the main information pertaining to a spatial unit (such as tenure status and related parties) and user interface enhancements in the GPS import tool.
The full list of improvements can be found in
this changelog
. While no software is ever bug-free, we fully stand behind this release, and believe it will provide you with a better, more stable and feature-filled STDM experience. We express our gratitude to our Partners who provided invaluable feedback by rigorously testing and validating the tool during the development and implementation processes.
Download STDM 1.5 here