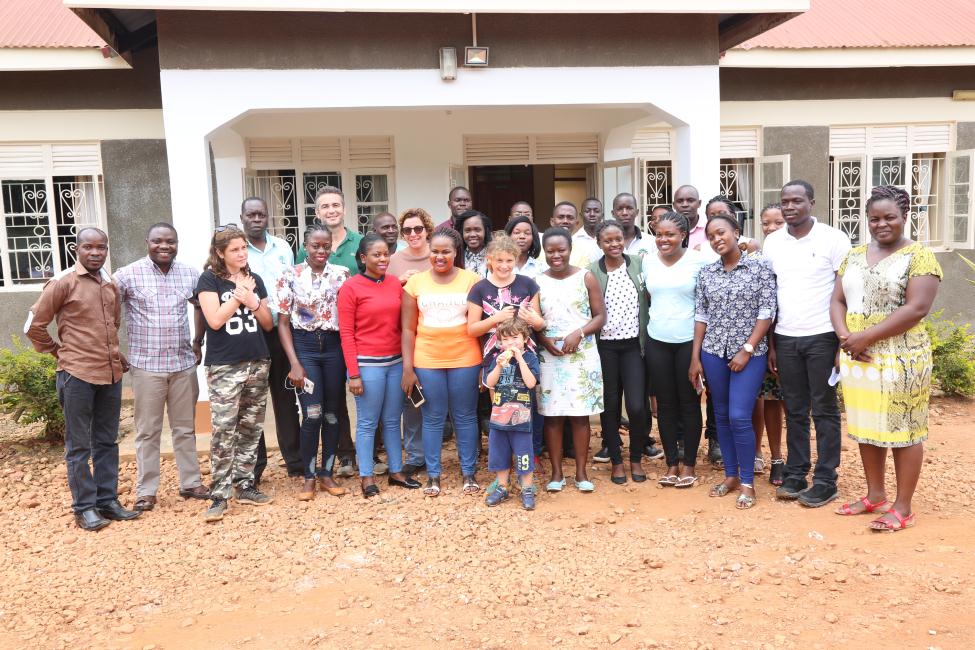 19 Oct 2017

Geo-spatial enumeration on palm oil fields-Kalangala

For the next two weeks, between the 16th 30th of October 2017, the Vegetable Oil Development Project Phase II, (VODP II), and Kalangala Oil Palm Growers Trust, (KOPGT), in Kalangala Uganda will be working to finalize geo-spatial data collection in Bugala, Bunyama and Bubembe Islands of Lake Victoria, for the purposes of developing a complete land information management system database for all smallholder oil palm farmers registered with KOPGT. KOPTGT, which supports oil palm development activities in Kalangala District through the smallholder growers, including plantation establishment, extension and marketing of the fruits to a private sector company; Oil Palm Uganda Limited (OPUL), will be hosting the LIMS database and will manage, update and use it for its operations, including the issuance of garden certificates.

This two week exercise is expected to cover at least 1,500 oil palm gardens, building on 310 other formerly mapped gardens and already included in the LIMS database. KOPGT plans to utilize the data to produce maps showing location of all smallholder farmers and their garden boundaries. The data will also help to inform on the farmers' tenure situation to facilitate other field operations.

During the opening session, the IFAD Country Program Manager in Uganda, Alessandro Marini indicated that IFAD is happy with the partnership and that they are looking forward to replicate the STDM in the new National Oil Palm Programme in Buvuma. These activities fall under the UN-Habitat/GLTN partnership with IFAD, to implement the 'Land and Natural Resources Tenure Security Learning Initiative for East and Southern Africa (TSLI-ESA)' project, which seeks to promote integration of pro-poor and gender-sensitive land tools in development projects and programmes.