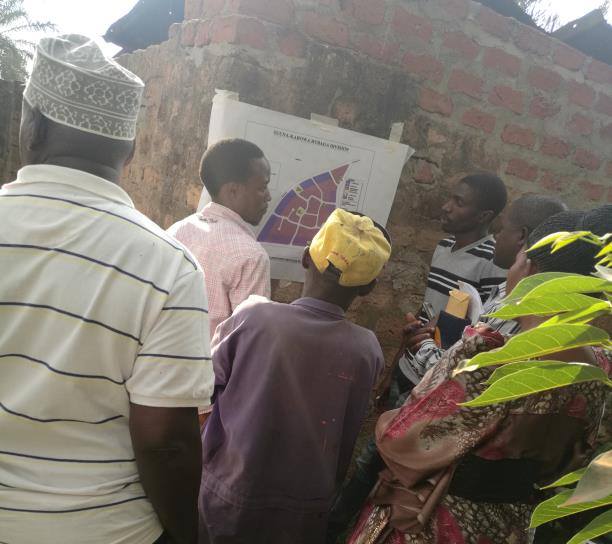 03 Oct 2017

STDM for precinct planning in Kampala city

Implementation of the STDM tool and process has enabled the slum dwellers/ people residing in informal settlements and municipal council/ local government authorities to plan together on how the to improve the living conditions therein.

In the current phase of STDM processes in Kampala, community members led by the Uganda National Slum Dwellers Federation and the supporting NGO-ACTogether Uganda, Kampala division officials, settlement leaders and Makerere University collaborated in generating two settlements' development plans in Kampala City; Kisenyi in Bwaise 1 (Kawempe division) and Sunna in Kabowa (Rubaga division). ACTogether has been engaging the Directorate of Physical planning within the Kampala Capital City Authority (KCCA) to explore quick wins in planning of informal settlements as part of the implementation of the Kampala Physical Development Plan developed in 2012.

The settlements were identified based on the fact that they are both residential and commercial, (with communities living in them both during day and at night), unlike other settlements that are mostly commercial and industrial. ACTogether STDM team, NSDFU, Makerere University students with technical support from a private physical planning consultant designed these neighbourhood plans using the STDM generated information from the settlements.

The plans have been presented to communities and divisional leaders at Kawempe and Rubaga divisions. They, (the plans), are still in their draft form and will be on display for six (6) weeks to gather community and local authorities input, including other stakeholders' views. Thereafter, this input will be addressed and incorporated into the plans. Both the plans will then be submitted and presented to Kampala Capital City Authority Physical Planning committee for approval.

Pictures show the draft settlement plans and ongoing activities in the two settlements and at the divisional offices.