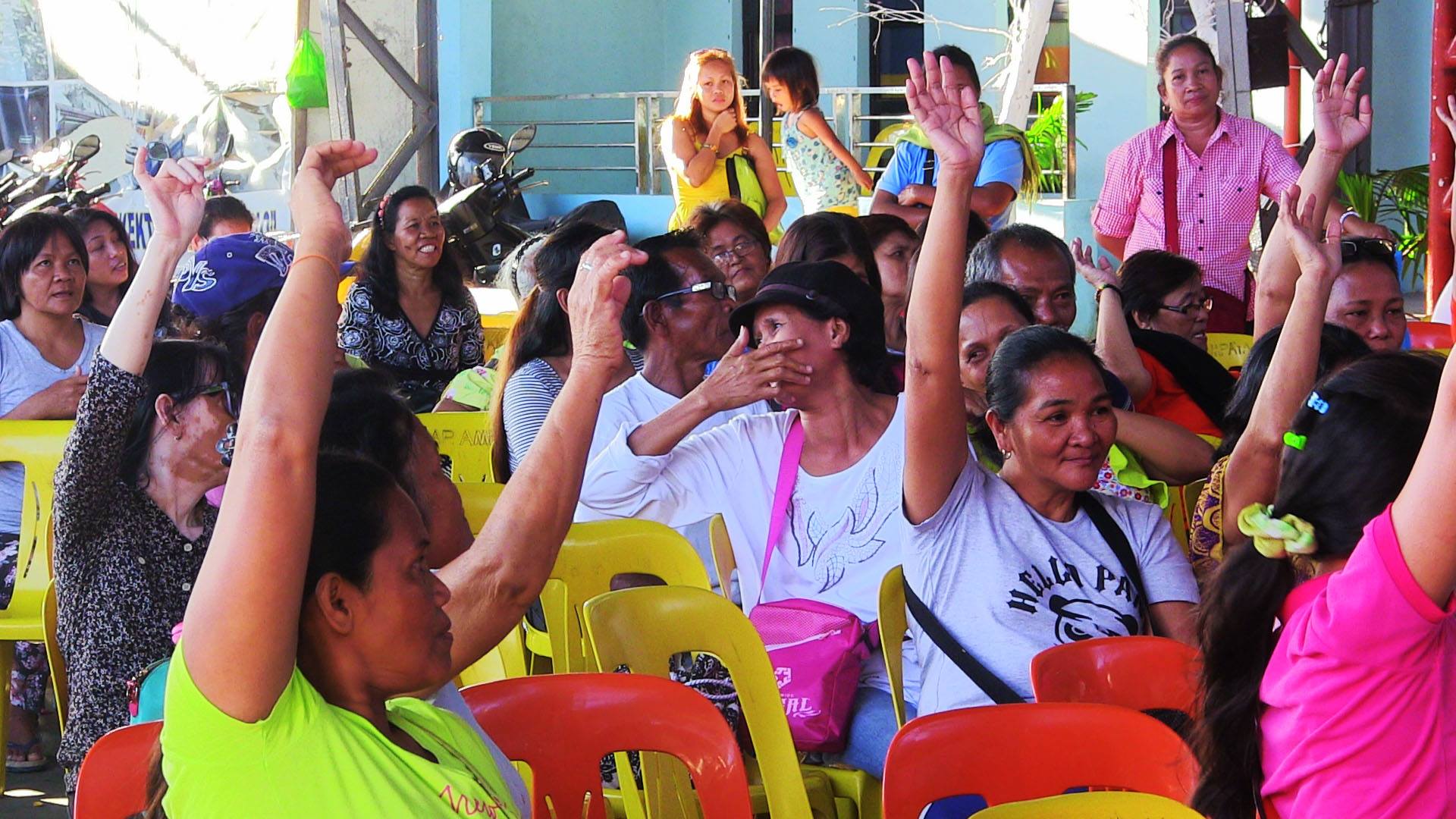 13 Jul 2017

STDM implementation in the Philippines; progress

Pursuant to the implementation of the STDM in support of community development initiatives in the cities of Davao, Muntinlupa and Valenzuela, the Philippines Alliance, (LinkBuild Inc., the Homeless People's Federation Philippines Inc. and the Technical Assistance Movement for People and Environment) in collaboration with the GLTN and other national stakeholders in the Philippines, have achieved tremendously in organizing communities and empowering them to negotiate with local governments units and relevant stakeholders regarding development programs to upgrade their settlements and improve the tenure security situation in therein.

Communities have been equipped with enumeration and mapping skills using the STDM. They are now also able to manage this STDM generated data presented in form of maps and reports for instance in engaging the Local Government Units (LGUs), Local Housing Boards (LHBs), the Urban Poor Affairs Office (UPAO) among other stakeholders working with communities to improve living conditions in the informal settlements. The STDM activities have also formed several linkages between the Alliance and professional and people's organizations, LGUs, academic institutions and other stakeholders across the country, particularly in the cities of Muntinlupa, Talisay and Davao.

Some encouraging experiences from this engagement include a community along the Philippine National Railway whose data containing their updated membership master list supported their recognition in the city's UPAO. Yet another community living in the near the National Bilibid Prison in Muntinlupa is using data collected from the community to lobby and negotiate with the local service providers to install water and electricity connection in the area.

Photos show the different activities in the Philippines.