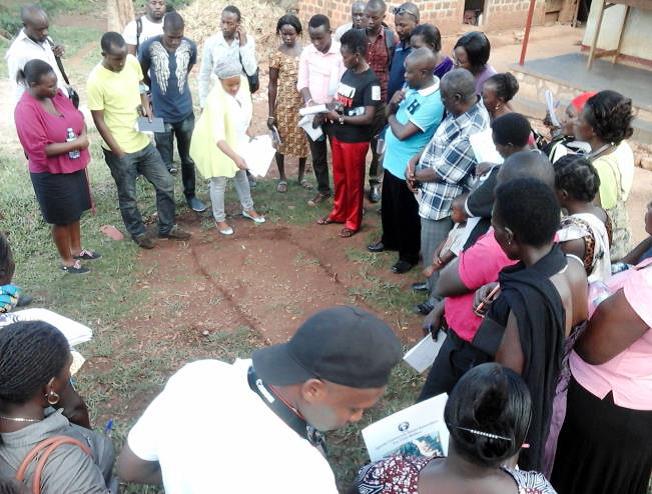 05 Jun 2017

STDM implementation in Uganda gain momentum

The STDM use and application with regards to securing tenure for all is gaining traction and becoming popular among different stakeholders in the land sector in Uganda through GLTN partner ACTogether Uganda (an affiliate of Shack Dwellers International). In collaboration with Uganda Community Based Association for Women and Children's Welfare (UCOBAC), yet another partner of the GLTN and a member of the Huairou Commission, the STDM was introduced to different land stakeholders between the 16th to 18th of February 2017, in an effort to promote its suitability as a tool/process/approach that can be used by grassroots women and their governments to secure tenure over their land especially in the rural setting.
In the same vein, the Gender Evaluation Criteria, a pro-poor land tool that incorporates gender issues and shows how they can be adapted in terms of securing tenure security for women is being implemented to assess the effectiveness of the 2013 Uganda National Land Policy as the framework for development and use of Uganda's land resources for the next decade. This is being conducted under the leadership of the Ministry of Lands, Housing and Urban Development. ACTogether Uganda, an NGO affiliated to Shack Dwellers International (SDI) and a long time partner of the GLTN is representing a task force to conduct this assessment. We shall be sharing on the outcome of this in due course.